Idaho Society of Professional Engineers Update – April, 2017
FROM THE PRESIDENT:
Happy spring! I hope you are all enjoying the warmer weather! Yes, it may still be raining, but summer has to come eventually, right? For this update, the ISPE board requests you focus your attention on the discussion regarding our Memorandum of Understanding. We are making some changes and want to make sure you have the opportunity to comment. As usual, we have listed upcoming chapter events and are always seeking more active participation from you, if you are interested. Finally, look for the annual conference program announcement soon – we will have the draft program formalized this month!


UPCOMING EVENTS:
April 11, 2017 - ISPE Southwest Chapter Noon Meeting - 12:00 Noon - Department of Environmental Quality, 1410 N Hilton, Boise
May 14 - 15, 2017 - Raytheon MATHCOUNTS National Competition - Orlando, FL
June 7, 2017 – ISPE Northern Chapter Golf Tournament Fundraiser – TBD, Coeur d'Alene, ID
June 8 - 9, 2017 - ISPE 2017 Annual Meeting - Coeur d'Alene Inn, Coeur d'Alene, ID
Memorandum of Understanding
Please see the old version of a Memorandum of Understanding. Your ISPE Board will be rewriting the MOU to update it to the current law. We invite any input that you might have on the MOU. Please provide any comments to the ISPE office via e-mail before April 30th. Some information on the proposed changes are noted and explained below.
Idaho Code Section 54-1203 was amended last year by the Idaho Legislature by a bill proposed by the governor's office. The current wording of a portion (regarding Board member's qualifications and source of nomination) of this section is:
54-1203……….. It shall consist of seven (7) persons, appointed by the governor who may consider recommendations for appointment to the board from any organized and generally recognized state engineering society in this state, any organized and generally recognized state land surveying society in this state and from any individual residing in this state. The board shall be comprised of four (4) persons licensed as professional engineers, two (2) persons licensed as professional land surveyors and one (1) person who shall be a member of the general public with an interest in the rights of consumers of engineering and land surveying services…….
The number of members, makeup and process for appointment to the Board was drastically changed by the legislation. The primary changes may be summarized as:
· The number of members remained the same at seven
· The number of PE members decreased from five to four
· The number of PLS members remained the same at two
· A public member was added
· Nominations of individuals for the governor's appointment to serve on the Board was opened to be by any individual residing in the state
The governor's office moved quickly upon the enactment of the new legislation last summer. Mr. David Bennion, a PE member on the Board, resigned to allow the governor's appointment of a public member. This met the requirements of the new law Board makeup.
The process of seating members on the Idaho licensing board has definitely changed. Time will tell how much. The governor certainly does not have to wait for or adhere to ISPE recommendations. We hope that the interests of the public are served by the best qualified candidates for positions on the Board where politics or knowing the right person places you there. The Idaho Society of Professional Engineers strongly feels that it has always forwarded the best candidates to be a member of the Board for the public health, safety and welfare of the citizens of Idaho.
The wording of the current MOU is now obsolete by two recent law changes and needs to be modified. Participation in the creation of the original MOU included members of the licensing board, ACEC of Idaho, ISPLS and ISPE. All parties were satisfied with the needs and process outlined in the MOU. Current law, Board makeup and the pool of licensed individuals in the state require we amend the MOU.
Wednesday, April 26, 2017
6:00 PM - 8:00 PM (MT)
For over 5 years I've photographed and documented the construction and building process of the JR Simplot Foundations, Jack's Urban Meeting Place (JUMP) and the Esther Simplot Park in Boise. Due to liability and safety issues, few people have the opportunity to see and experience the challenges involved in large construction projects.
My photo images will allow you to see the complete process involved in both of these projects from my prospective. I have a background in construction and I have had a passion for photography since high school.
I've spent hundreds of hours photographing early in the mornings, at night, in the heat, the cold, the rain and snow, as well as climbing the tower cranes to capture these images. One of my goals was to capture the human interest of the workers performing the trades. Regardless of the weather, they were on job.
Please join me on the April 26th and allow me to share the art and process of building construction in a way that may have never been done before. There is no charge for this event but registration is required due to limitations of seating.
I would like to thank the JR Simplot Foundation, Hoffman Construction Company, the general contractor for JUMP and McMillan-Jacobs Construction Company, the general contractor on the Esther Simplot Park for trusting me and allowing me access to their projects.
It would be great if you can attend, but if you can't, I understand. Forward this information to anyone you know who may have interest.
Michael McCullough
Photographer
Webinar
The State of North Carolina is hosting a webinar on Tuesday, April 11 at 2:00 PM EDT to introduce the Certified Floodplain Surveyor (CFS) Program. The purpose of this webinar is to provide the attendees an overview of the CFS program that was implemented in North Carolina in 2002. Please feel free to forward to those who may be interested, such as your state Society of Surveyors.
FEMA's pilot program in North Carolina was preceded by agreements between FEMA, the various local stakeholders in the National Flood Insurance Program (NFIP), and the regulators of surveying in the state. The partners included FEMA and its regional office, the North Carolina Society of Surveyors (NCSS), the National Society of Professional Surveyors (formerly the American Congress for Surveying and Mapping), and the North Carolina Division of Emergency Management (NCEM).
The benefits of the CFS program include:
| | |
| --- | --- |
| | Promoting professional stature to the general public relating to flood mapping, elevation certificates, floodplain management and insurance; |
| | Promoting better LOMC applications, reducing multiple reviews which saves time and money; |
| | Promoting accurate and complete Elevation Certificates enhancing proper flood insurance rating and community compliance with the National Flood Insurance Program. |
The webinar will provide information on how to:
| | |
| --- | --- |
| | Implement a CFS program in your state; |
| | The benefits of the CFS program; |
| | The information that is available from North Carolina to help you start a program in your state. |
Webinar information:
Date: April 11, 2017
Time: 2:00 p.m. Eastern Daylight Savings Time (1 hour)
Please email Haley Boone at haley.boone@ncdps.gov if you plan to attend the webinar. She will reply with a meeting request reminder including the webinar link and call-in numbers.

CALL FOR ISPE AWARD NOMINATIONS
Each year ISPE selects outstanding Idahoans in recognition of their engineering accomplishments and contributions to the engineering profession. Awards will be presented on June 8, 2017 during the 2017 Annual Meeting in Coeur d'Alene. Nominations must be submitted no later than May 1, 2017. Award criteria and nomination forms, as well as lists of previous winners, can be obtained from the ISPE web site, or by contacting the ISPE office at 208-426-0636.

The awards for which we are looking for nominees include:
Idaho Engineering Hall of Fame: Given by ISPE to recognize Idahoans that have made engineering contributions beyond Idaho i.e. nationally or worldwide.

Idaho Excellence in Engineering Award: To recognize an Idahoan who is distinguishing themselves in engineering.

Idaho Excellence in Engineering Educator Award: This award recognizes an Engineering Educator who has had a significant impact on the engineering profession in Idaho.

Young Engineer of the Year Award: To recognize an engineer that is making a contribution to their profession. Must be no more than 35 years old.

Self-nominations are welcomed and encouraged.
<![if !vml]>
<![endif]>
NSPE NEWS:

Upcoming Webinars
Engineering Ethics: Objectivity and Truthfulness
April 19, 2:00 PM - 3:00 PM ET
Presented by Arthur E Schwartz, CAE, JD, Deputy Executive Director and General Counsel at NSPE
1 PDH (NY Approval Pending)
We Don't Talk Anymore...Communications Skills for Navigating the Modern Workplace
April 26, 2:00 PM - 3:00 PM ET
Presented by Christopher R. Brown, CAE, Senior Consultant at The in-FUSION Group
NSPE Executive Director, Board of Directors' update for the month of March 2017
NSPE Board of Directors Meeting, March 17-18
· NSPE Board convened in San Francisco to address:
| | |
| --- | --- |
| | The Future of the Profession Task Force |
| | An initial development of the FY2018 budget |
| | Adopting a new Position Statement on peer review legislation |
| | Developing strategies to address discipline-specific licensure |
| | Analyzing feedback received to date to refine the proposed new membership business model |
Championing the PE License
· NSPE and State societies join forces on several advocacy fronts:
| | |
| --- | --- |
| | NSPE and State societies continue efforts to defeat legislation limiting the PEs independent judgment on the use of piping materials. |
| | NSPE collaborates with the Florida Engineering Society to oppose elimination of QBS in the state. |
| | NSPE works with state societies to oppose legislation that would undermine the engineering license. |
| | Montana community successfully defeats actions to eliminate that state's engineering licensure board. |
| | NSPE and Oklahoma SPE submit written opposition to structural engineering provisions in state legislation. |
· NSPE President issues public statement on PEs vital role in infrastructure revitalization.
· NSPE continues active participation with Council of Engineering and Scientific Specialty Boards (CESB).
· NSPE President and Executive Director attend NCEES 2017 Participating Organizations Liaison Council (POLC) meeting to address licensure issues.
· NSPE Autonomous Vehicles Task Force working to address California Department of Vehicles new ruling on the testing of autonomous vehicles.
Ethical Guide to the Profession
· NSPE Code of Ethics receives fresh, updated look.
· National Academy of Engineering dedicates spring 2017 issue of The Bridge to engineering ethics.
Powering for Professional Advancement
· NSPE begins preparations for 2nd annual Professional Engineers Day on August 3.
Uniting the PE Community
· Updated membership marketing materials now posted to Library in State and National Leaders online community.
· NSPE content and communication calendar created for publishing/distributing all planned communications via various online channels.
· NSPE's podcasts now available on Stitcher and Google Play.
· NSPE to revamp website navigation for easier access to information.
· 23 state societies have adopted new logo.
· NSPE receives positive feedback on personalized Happy Birthday messages to members.
· NSPE officers, directors and volunteers continue busy travel schedule visiting state societies and partner organizations.
· Omaha World Herald highlights Paula Wells, first woman to serve as president of a NSPE state society.
Look for ISPE on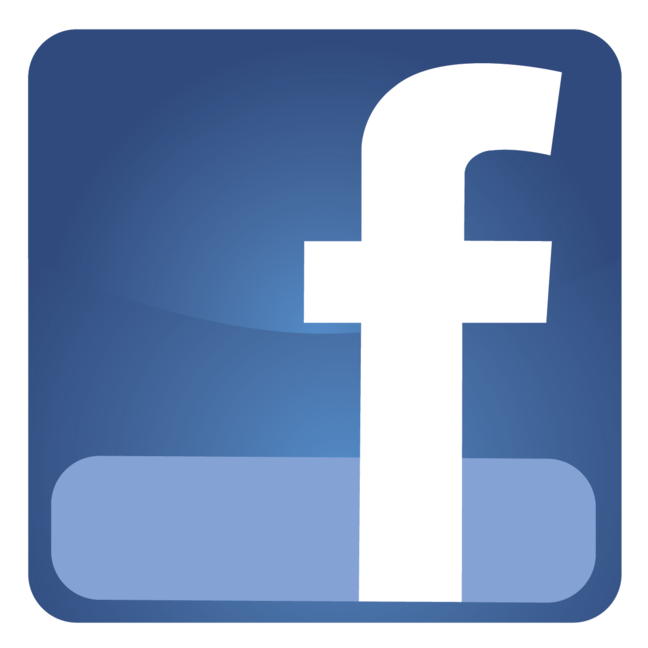 Idaho Society of Professional Engineers
PO Box 170239
Boise, ID 83717-0239
208-426-0636
Fax: 208-426-0639
E-Mail: ispe@idahospe.org
Web Site: www.idahospe.org