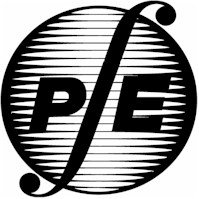 TOP 7 REASONS TO CONTINUE YOUR NSPE/ISPE MEMBERSHIP
7. MATHCOUNTS is now in its 20th year, without NSPE members, this unique program could not exist.
6. US ENGINEERING PRESS REVIEW scans the globe to give you access to the latest engineering news.
5. ISPE recognizes Idaho's Engineering leaders through its innovative awards program.
4. REPRESENTATION BEFORE THE LEGISLATURE ensures that the scope of practice for professional engineers remains in tact.
3. NETWORKING OPPORTUNITIES exist at every level of ISPE membership.
2. IMAGE IS EVERYTHING. ISPE & NSPE promote the positive image of engineers and actively seek media opportunities to enhance it.
AND THE #1 REASON YOU SHOULD CONTINUE NSPE/ISPE MEMBERSHIP IS.......
WE ARE THE ONLY ORGANIZATION THAT REPRESENTS YOUR PROFESSIONAL ENGINEERING LICENSE. No other Society is going to do that for you, and as we increase our membership we increase our ability to achieve our mission...to promote and defend the lawful and ethical practice of engineering.
CONTINUING YOUR MEMBERSHIP IS EASY. Go to the NSPE website: www.nspe.org.
All you need is your membership number. Or call NSPE toll free at: 888–285–NSPE (6773) and pay by credit card. Lastly, please feel free to contact us if you have any questions.